Reflections from a 5* conference introvert
I had a great start to November with a trip to Dublin which is always a welcome event in my calendar. Dinner and theatre to celebrate the last of October then the new month was welcomed in at Dublin City University at The Next Generation: Digital Learning Research Symposium 2016. The campus was glorious in the autumnal sunshine and the Helix a perfect venue.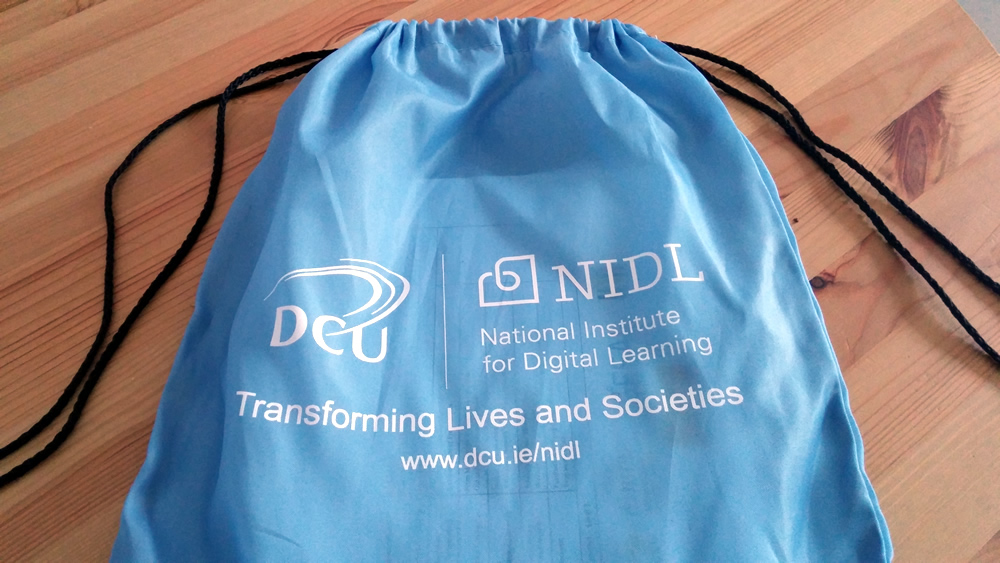 The day involved excellent keynote talks from Professor Sian Bayne, Professor Grainne Conole and Professor Paul Conway, research presentations and a round table discussion. I have added all my scribbles from the day below but I wanted to highlight a few of my personal take home messages (note there were several parallel sessions so my notes only cover those that I attended). Many of the talks were recorded and you can view these via the conference website.
Spaces – physical and virtual are important and each should be viewed through different lenses.
We need to move away from the statement that teachers will be replaced by technology (as the media would have us believe) and think in terms of 'entanglement'. (I loved this metaphor from Sian Bayne.)
The VLE is still largely perceived as a administrative tool – we ought to look more to communication capabilities/opportunities – CPD crucial for this.
Emotional design of spaces is not just about the aesthetics but the whole experience.
Communities of Practice are key
'from pens to pixels' the process of writing is still as wonderful and difficult as it was before the digital…
It is an exciting time for digital learning research but challenges remain and a critical approach is essential.
My notes from the day
NB: these are entirely my interpretation of the talks and I apologise in advance for any errors or omissions.
In addition to talks there was a round table session on Looking to the Future during which each table posted their feedback to Padlet walls. Each question below links to the Padlet.
All in all a thought provoking day and also interesting to get an insight into research projects for Masters and PhDs through my eyes as a first year Masters student. Many thanks to all those involved in organising the day.